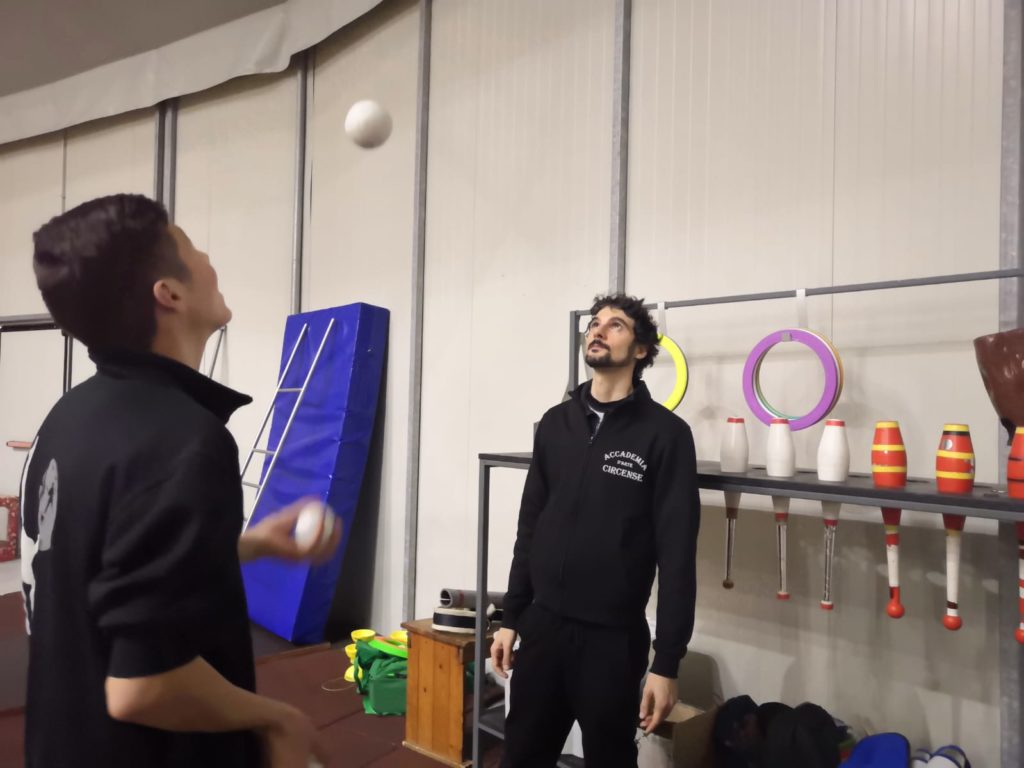 Nato a Napoli ha iniziato la formazione nella giocoleria nel 2005 e ha continuato la sua formazione tra Italia, Germania, Grecia e Slovenia.
Ha frequentato numerosi workshop, laboratori e seminari in tutta Europa.
Ha partecipato a numerosi eventi, spettacoli e festival
– Stagione invernale presso circo Cabuwazi – Weihnachten-Show (Germania) estiva presso circo Cabuwazi – Sommerfest (Germania) invernale presso Le Petit Cabaret 1924 (Italia)
Varietà: Chamäleon (Germania), Fujiama Nightclub (Germania)
– Festival: Italia Berlin Festival (Germania), Jonglissimo festival (Francia), Marheineke Fest (Germania)
Fasching-Show (Germania), European Juggling Convention (Polonia), Altra Risorsa 2017 (Italia), Festwiese ZirCouplet Show (Germania)
– Gala: The sound of Juggling (Austria), Fantasia for Juggling, (Italia), VariEKH, (Austria), Abendshow Jonglierconvention (Germania), Configuvani Juggling Convention (Germania), Jugglers Park (Germania), Silvester Convention (Italia)
Dal 2016 si dedica all'insegnamento.
Ha una laurea magistrale in in Scienze e Tecnologie Alimentari, presso Università Federico II di Napoli